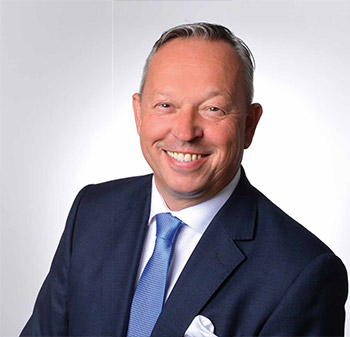 Interview Transformers Magazin
Why you have been Part of TLM Conference?
Learn more: Interview in the Transformers Magazin from 3 July 2016
Wolfgang Sorgatz talks about the TLM Conference which is a successful and neutral platform for all stake holders in the transformers industry, from manufacturers of transformers, instruments and materials, to their industrial partners and end customers, such as utilities, power plants and entire municipalities.
258.47 KB
TLM 2019 HV Equipment Insulation Diagnosticand Life Management int'l Conference
May 17-18, 2019 in Xi'an
With the rapid development of China's electrical power industry, the new era has come into being with the large HV equipment capacity and the high voltage of the large power network. In order to promote the insulation and life management technology of high-voltage electrical equipment, the relevant testing and diagnostic technology has been developed rapidly. The EPTC propose to held 2019 TLM HV equipment insulation diagnostic and life management International conference in collaboration with Energy Support GmbH.
The conference aims to deepen the comprehensive understanding and technological upgrading of equipment insulation system based on insulation material basic research, production and processing, detection and diagnosis, operation and maintenance, life and reliability analysis and so on.
The conference will invite domestic and foreign well-known experts in the field of power equipment insulation, and around high voltage electrical equipment insulation monitoring and diagnosis and prolonging the life of professional issues, technical comprehensive introduction and research, to improve the detection and management level of power equipment maintenance.
2.74 MB
TLM 2019 Germany / Wernigerode
Transformer Life Management Konferenz 16. – 17. September 2019
HKK Hotel****
Wernigerode
Seit 2006 bietet die Transformer-Life- Management Konferenz (TLM) jährlich ein Forum für Experten, Ingenieure, Hersteller und Aussteller zum Informationsund Erfahrungsaustausch. Im Mittelpunkt stehen zuverlässiger Transformatorbetrieb und optimierte Wartung, sowie effektive und effiziente Lösungen für hohe Betriebssicherheit, lange Lebensdauer und reduzierte Wartungs– und Ausfallzeiten von Transformatoren.
Die ca. 20 Referenten sind Betreiber, Hersteller und Entwickler, die gerne Ihre Erfragungen teilen und Wissenschaftler, die den aktuellen Stand der Forschung im Bereich Diagnose und Materialforschung präsentieren. Themen sind unter anderem neue Isolierstoffe, Diagnoseverfahren und deren Interpretation, kontinuierliche Überwachung, Zustandsbewertung und Asset Management Methoden, aktuelle Entwicklungen im Energiesektor sowie Forschung und Entwicklung. Die Fachausstellung mit ca. 25 Ausstellern bietet Raum für praxisorientierte Diskussionen.
411.32 KB
181.54 KB
228.54 KB
100.48 KB
TLM Archiv