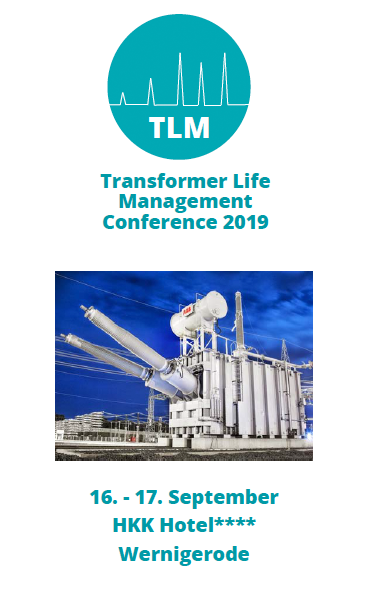 Transformer Life Management Conference 2019
September , 16th to 17th at the HKK Hotel**** Wernigerode
Topics are new insulation materials, diagnostic measurements and their interpretation, continuous monitoring and asset management, recent developments in the energy sector as well as research and development. The approx. 20 speakers are operators, developers and manufacturers, that like to share their experience and scientists, that present their research activities in diagnostics and material science. The exhibition with approx. 25 exhibitors provides room for practice-oriented discussions.
This year there is an emphasis on insulation liquids, their properties and applications as well as possibilities for diagnostics and monitoring.

35.49 MB