TLM 2020 Germany / Bad Gögging
02. – 03. November 2020 – The Monarch Hotel**** Bad Gögging
Die TLM 2020 wurde aufgrund der Coronapandemie auf den 2. und 3. November 2020 verschoben und wird im The Monarch Hotel**** Bad Gögging stattfinden. Zum Schutze der Teilnehmer wird die Veranstaltung unter Einhaltung der behördlichen Auflagen und mit einem Hygienekonzept erfolgen. Seit 2006 bietet die Transformer-Life-Management Konferenz (TLM) jährlich ein Forum für Experten, Ingenieure, Hersteller und Aussteller zum Informations- und Erfahrungsaustausch. Die ca. 20 Referenten sind Betreiber, Hersteller und Entwickler, die gerne Ihre Erfahrungen teilen, sowie Wissenschaftler, die den aktuellen Stand der Forschung im Bereich Diagnose und Materialforschung präsentieren. Themen sind unter anderem neue Isolierstoffe, Diagnoseverfahren und deren Interpretation, kontinuierliche Überwachung, Zustandsbewertung und Asset-Management Methoden, aktuelle Entwicklungen im Energiesektor sowie Forschung und Entwicklung. Die Fachausstellung mit ca. 25 Ausstellern bietet dabei zusätzlichen Raum für praxisorientierte Diskussionen. 
Ein besonderer Fokus liegt dieses Jahr im Bereich Forschung.
Dieses Jahr finden zusätzlich an beiden Tagen Workshops statt.
Themenblöcke:
Trends infolge der Energiewende
Neues aus Gremien und Normen
Neue Produkte
Zustandsdiagnose
Asset Management
Nachhaltigkeit
Aktuelles aus Forschung und Entwicklung
7.17 MB
4.02 MB
272.84 KB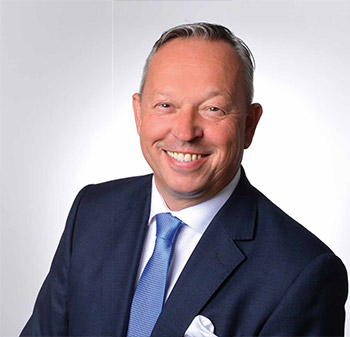 Interview Transformers Magazin
Why you have been Part of TLM Conference?
Learn more: Interview in the Transformers Magazin from 3 July 2016
Wolfgang Sorgatz talks about the TLM Conference which is a successful and neutral platform for all stake holders in the transformers industry, from manufacturers of transformers, instruments and materials, to their industrial partners and end customers, such as utilities, power plants and entire municipalities.

258.47 KB
TLM Archive